The advancements in dentistry have made performing dental procedures easier for the dentists and have also made getting one done for patients much more comfortable and less invasive. At Reef Dental, we use Biolase Epic X, an all-in-one diode laser. This state-of-the-art technology is used for soft tissue surgery, hygiene procedures, teeth whitening, and also as pain therapy. With this laser, the dental procedures can be completed faster with less chair time, and also there are fewer chances of any swelling, bruising, or bleeding.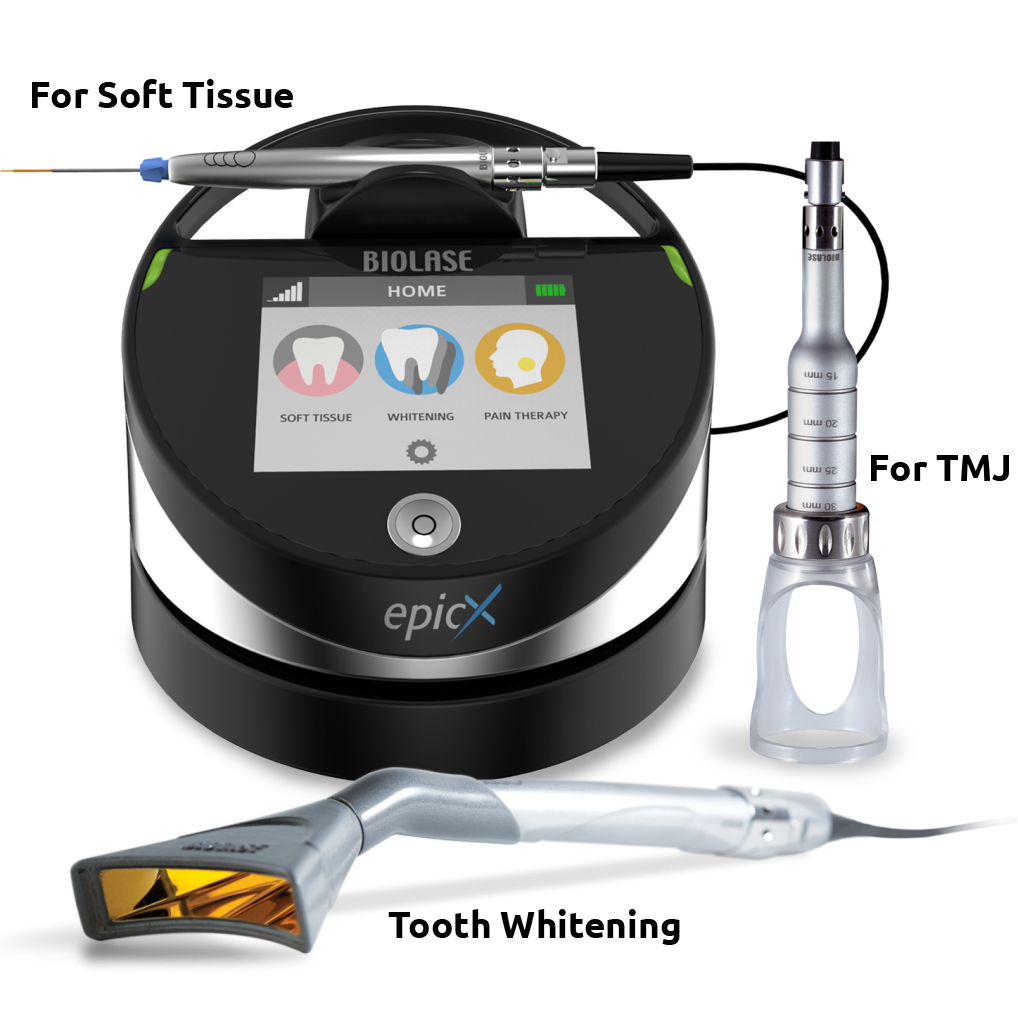 How is Biolase used for different procedures?
Soft Tissue Surgery: Biolase lasers are used to remove diseased or infected soft tissue present in the perio pocket. They also help with crown lengthening and also other dental procedures.
Teeth Whitening: Biolase laser light activates the bleaching materials used for teeth whitening procedure and gives the quicker expected result.
Pain Therapy: With patented handpiece attachments, we use it to relieve pain in connection with TMJ.